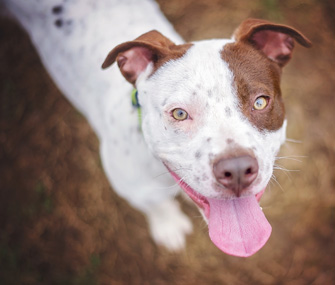 Learn PROVEN methods to stop your dog from barking and and freaking out at dogs, cats or squirrels, jumping and mouthing at you and being hyper and crazy in the house.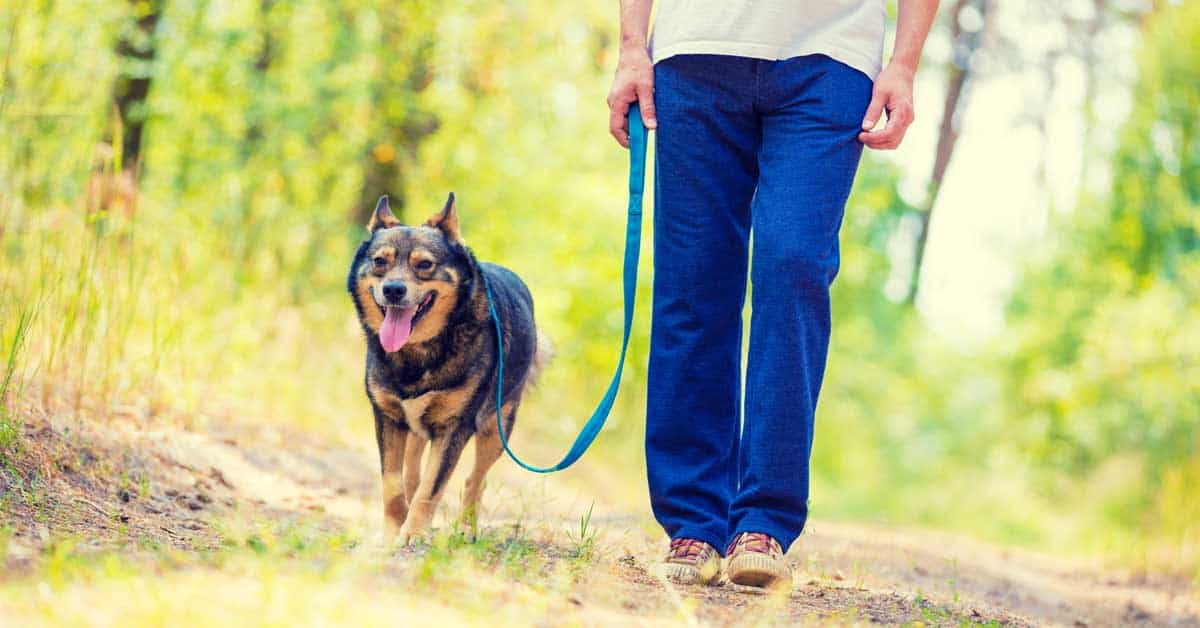 Dog training shouldn't be complicated! You'll learn EASY ways to teach your rescue to walk without pulling you, pay attention to you, and how to either calmly pass or greet people and dogs.
Teach your dog how to be POLITE and listen to you while building a positive relationship with your new rescue. A relationship built on trust, connection and fun!
Here's what you'll get...
Weekly Training Games with coaching to ensure you're on the right track
BONUSES!!
#1. Weekly Masterminds complete with Q&A's will teach you exactly what you need to know each week
#2.VIP Client community- Get support and accountability on your journey!
#3.Personalized Training Video Feedback for optimal results
#4. 1 60 min Private Virtual Dog Training Session to develop a personalized action plan
#5. Pocket Coaching- VIP Level support throughout the program
#6. Customizable Training Workbook
#7. Fun Activity Guide to keep you and your dog busy!
   Turn your walking STRUGGLES into STRENGTHS and maximize your chance for success with expert guidance every step of the way!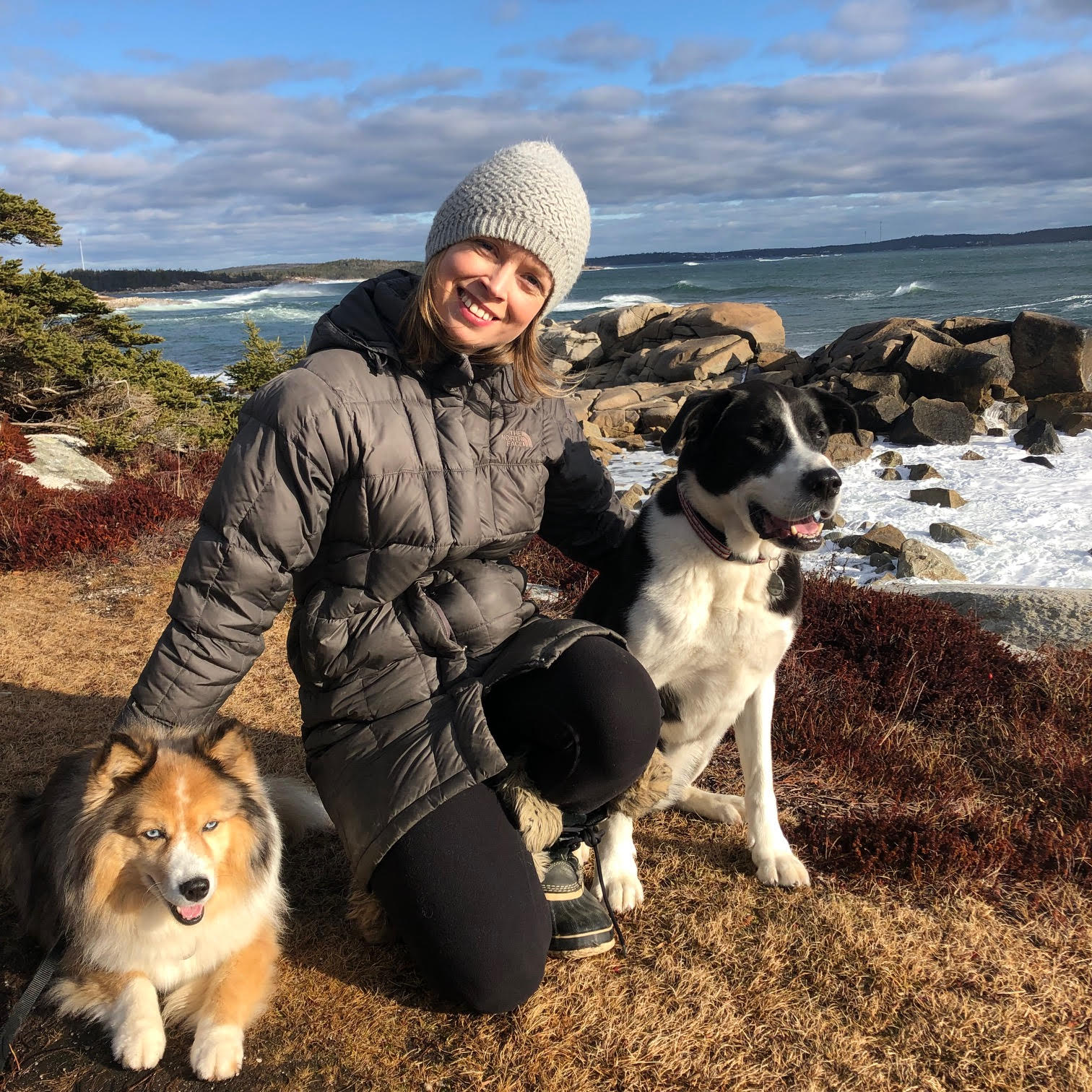 EARLY BIRD SIGN UP BONUS!
Sign up in the first 24 Hours and receive a FREE 1 on 1 90 minute Virtual Dog Behaviour Evaluation
Start your program with VIP level support! In this evaluation I will learn all about you and your dog and come up with a personalized training plan to kick start your success!
This evaluation is valued at $295 and is yours completely FREE simply for taking action today!
Hit the button below to claim your spot!
Miranda is a rescue dog owner, dog trainer, peace seeker, mum and nature lover.
She has had rescue dogs all her life and currently shares her heart and home with Nelly who teaches her important lessons about being present and joyful each day.

Certified Professional Dog Trainer ( CPDT-KA) with almost 20 years of experience working with dogs

6 years of experience as a Fully Qualified Vet Tech

5 years in Commercial Boarding Kennels & Day cares

3 Years working as a Professional Groomer

Lifetime Of Experience Training and Handling Dogs

Continued Dedication To Accessing & Learning Up To Date training Methods & Skills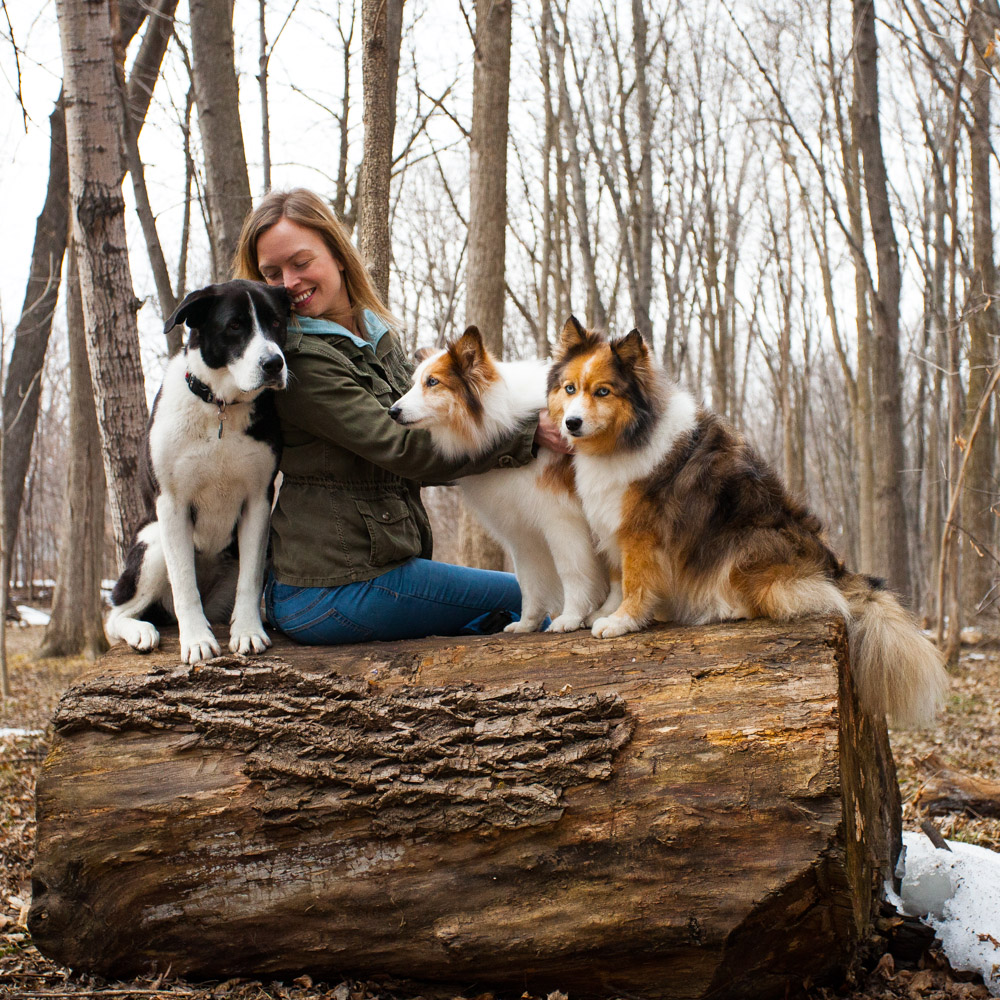 Here's what some of my clients have said...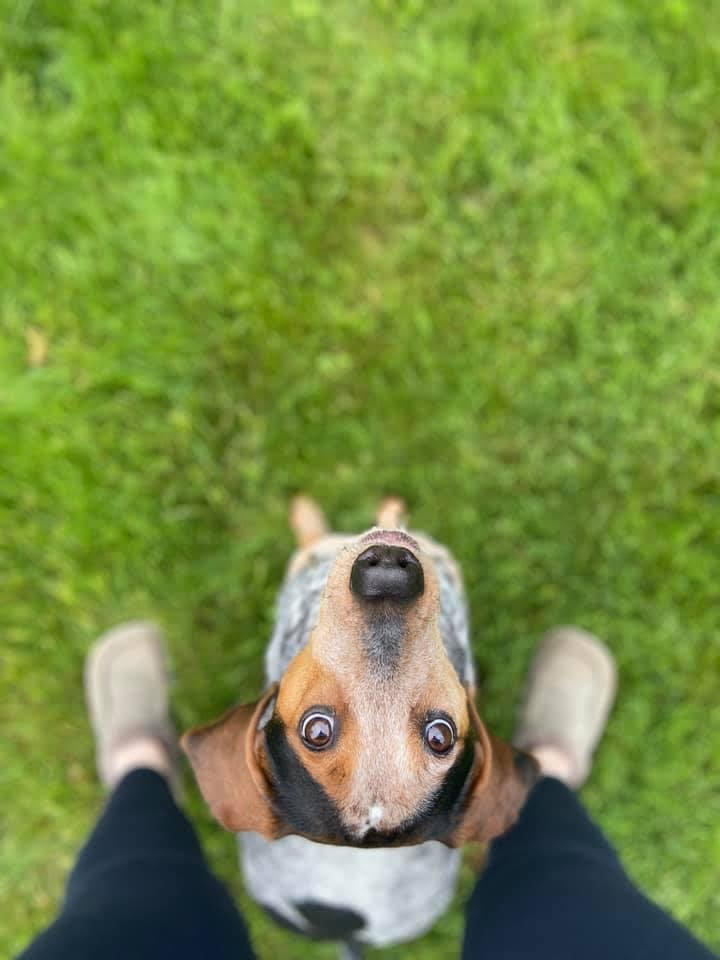 We completed Miranda's Reactive Rescue program with our dog Dixie.
We learned a tremendous amount from her! I loved the way she introduced each new training tool, tricks, tips and games. This kept the training interesting, educational and most of all FUN!
She is very understanding of different life and family challenges and was quick to offer solutions that work for different situations. Her documents and videos are laid out very clearly, making them easy to follow and reference.
Dixie has made amazing progress from this program, and I am forever thankful for everything we've learned during the 8 weeks.
 I highly recommend Miranda as well as this specific program she offers for rescues!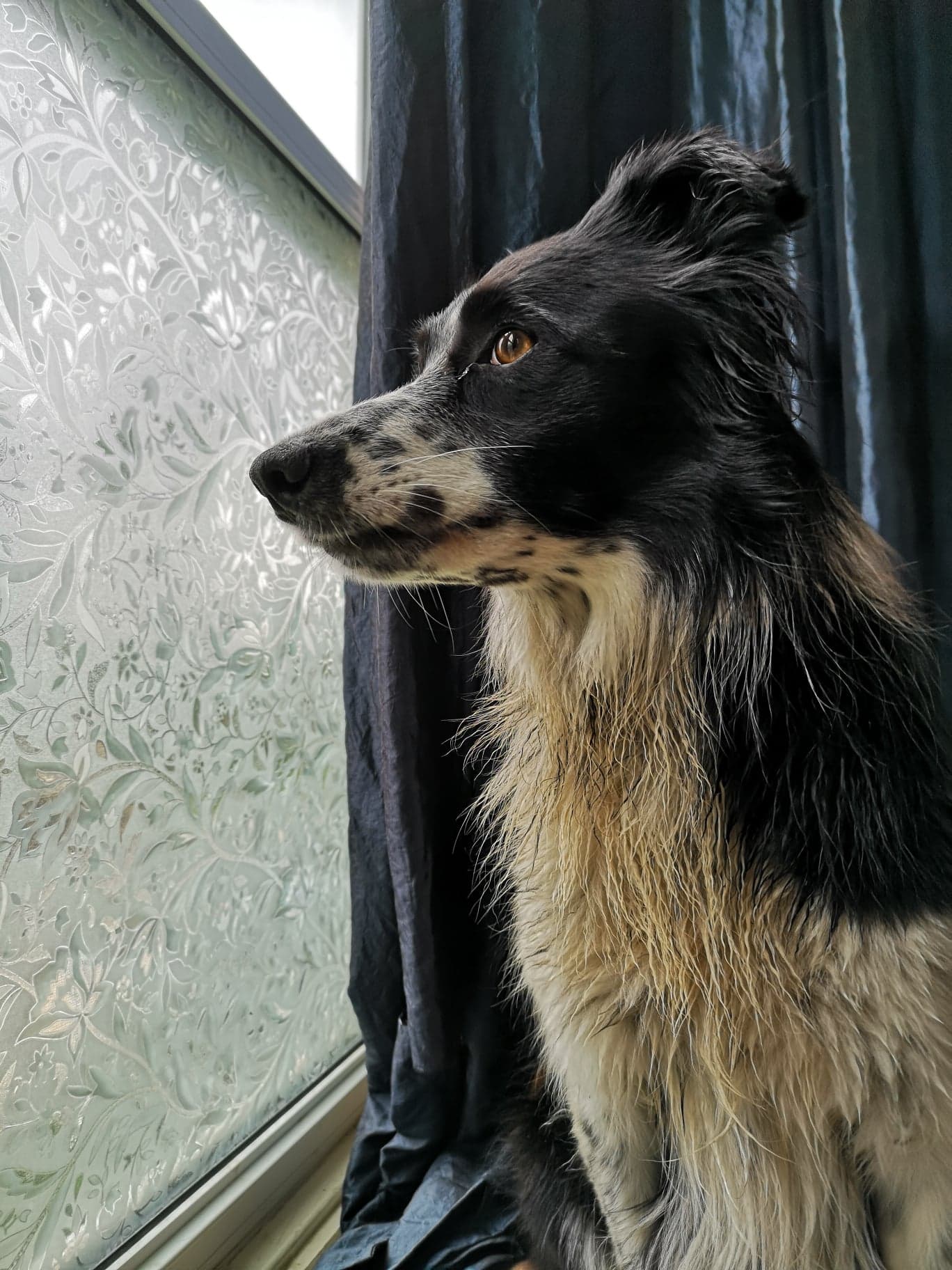 "Miranda's assistance and insight has been invaluable on so many levels with both of my Border collie girls but particularly with my very fear reactive rescue Twig.
With a straight forward, honest approach Miranda offered insight into the depths of Twigs fears and Twigs need to scare the world away.
Miranda gave clear practical management skills for the immediate safety and security of all of us and also guided us in the long term by helping me create a home/life environment that sets Twig up to succeed and which has allowed Twig to build trust and confidence. With calm strategies she has been empathetic to Twigs anxieties but she also recognized the cost and challenges of being the owner of a severely reactive dog and the self care needed for an owner's well-being and to be the person their pet needs.
Twigs world gets bigger every day and she can now be happy and I know what to do when she isn't. I am very grateful to Miranda for her guidance, knowledge, and the sharing of ideas with tested, workable, effective and kind strategies.
She has something valuable to offer every dog owner and her passion is infectious."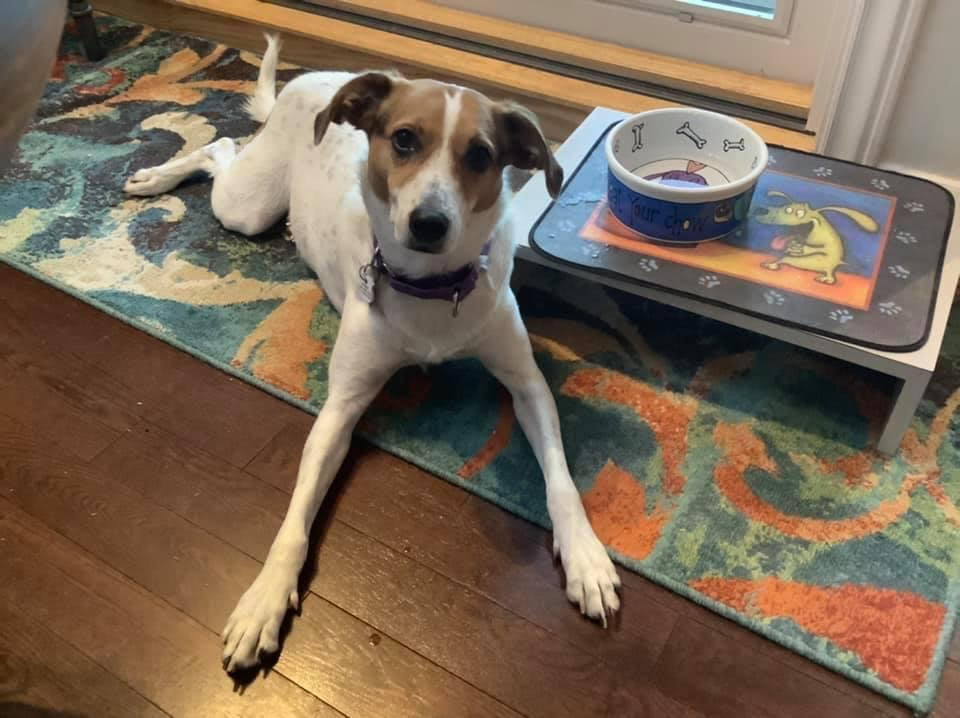 SO WORTHWHILE!
4 year old rescue hound Skipper and I both very much enjoyed getting educated on the Reactive Rescue Program and Group. Miranda provided a structured and motivating series of upbeat instructional sessions alternating with live talks and Q&A periods and was always there for one on one questions.
We developed a SMART personal goal to measure our progress against. And progress we did! Within 8 weeks we saw major improvements and got much more in tune with each other.
Skipper no longer lunges at passing cars (though still annoyed by really noisy speeding trucks) and we have several tools to either quickly avoid or divert attention from other dogs or those pesky trucks while on leash.
Walking on leash is so much less stressful as we have emergency confrontation avoidance plans we know work. We can now go to the dog park and introduce ourselves properly. Most of all, we have a much higher degree of calmness and trust with the happiness of mastering a lot of essential skills masquerading as super fun games. Other class members also provided insights, comforting commiseration and cheers. Thanks all!